The heart of any company is its employees. Essex is no different, so in this theme, I asked several people finishing up their first year what the joys and challenges of working for and with Essex have been.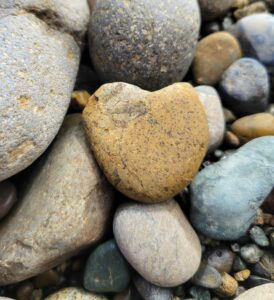 I recently completed my first year with Essex and couldn't be more thrilled! I've been shown nothing but support since my enthusiastic welcome and am consistently blown away by the level of engagement between management and the rest of the team. I enjoy learning about the various uses of mint oils and am slowly developing my pallet to fully appreciate their natural complexity and variation. As the HS&E Coordinator, I wear the "Regulatory Hat" at Essex Labs. The natural variation of mint oils presents unique and exciting challenges in the regulatory world, and I'm grateful for the ample and continued support from the Essex Team, as well as our dsm-firmenich partners. This has been a truly fantastic first year, and I can't wait to see what's next!
~L (HSE)
Coming from a completely different background, the environment at Essex has been a breath of fresh air, literally and personally. Literally, each day I walk in the door, the smell of mint puts a smile on my face. Personally, Essex is a very employee-focused company. Since starting, I have been supported by coworkers, my supervisor, and the managing director. Your average individual doesn't realize the number of different varieties and the intricacies associated with the production of the oil. I have had the opportunity to join in two of the yearly farm visits, which has provided the opportunity to meet the growers and expand my knowledge of the process. As customer care, I find it amazing that the Essex oil starts its life in a western Washington farm, travels all over the world, and becomes ingredients in so many products for everyday use.
~ K (Customer Care)
(Interview)
This is a unique perspective on the first year from an employee who had left Essex and has since returned. This employee has now been here a year for a second time around.
What is the most important lesson you learned this year?
Different companies may value employees differently than Essex does. It feels as if Essex values employees more on an individual level.
What is the most exciting part of the last year?
New equipment, data-driven creation of the equipment. The get it done right and safely attitude—the willingness as a team to get along.
What advice would you give to your last year's self?
~K (Production)